The Buski D12-2 HEPP was installed by Buski A.S. on their drinking water system feeding the city of Bursa in Turkey. The turbine-generator unit acts as a power recovery break pressure device within the drinking water system at the entrance to a large storage tank. Rather than using energy dissipating valves to reduce the water pressure to the required value Buski A.S. decided to install a turbine-generator unit to recover the power available in the water at the entrance to the water storage tank Gilkes  Elektromekanik Sanayi Ve Ticaret A.S.
The contract for the supply of the M&E equipment was awarded to Gilkes Elektromekanik San. Ve Tic. A.S., a joint venture company between Gilkes in the UK and Marbeyaz Makina Sanayi A.S. in Turkey.
Formed as Joint Venture Company between Gilbert Gilkes & Gordon Ltd (Gilkes UK) and Marbeyaz Makina Sanayi A.S.
Focus is on supplying full electro-mechanical packages in Turkey and neighbouring countries
Goal is to manufacture and procure all equipment in Turkey
All Sales & marketing carried out in Turkey
Gilkes UK Role – Tendering, design, supervision of assembly, installation, commissioning, start up and testing
Marbeyaz Role – All manufacturing and procurement within Turkey. Logistics and sitework
Holder of TSE Certification for local manufacture to obtain FIT incentive
Currently developing a new range of standard compact turbines for water municipality projects
KEY STATISTICS
Turbine type: Francis
Power (kW): 690 kW
Net Head: 70 m
Flow: 1.1 m3/s
Runner Dia: 475 mm
Speed: 1000 rpm
SUPPLY
Gilkes horizontal Francis Turbine model 475G150
Penstock connection pipe Turbine main inlet valve (MIV)
MIV automatic pressure equalising bypass
Synchronous generator 6300V, 760 KVA, 0.9 PF
Hydraulic pressure unit (HPU) for turbine, MIV, MIV bypass and generator brake
Turbine energy dissipating bypass valve Pipework system emergency relief valve
Control and SCADA system Electrical balance of plant Delivery to the project site Installation, commissioning and testing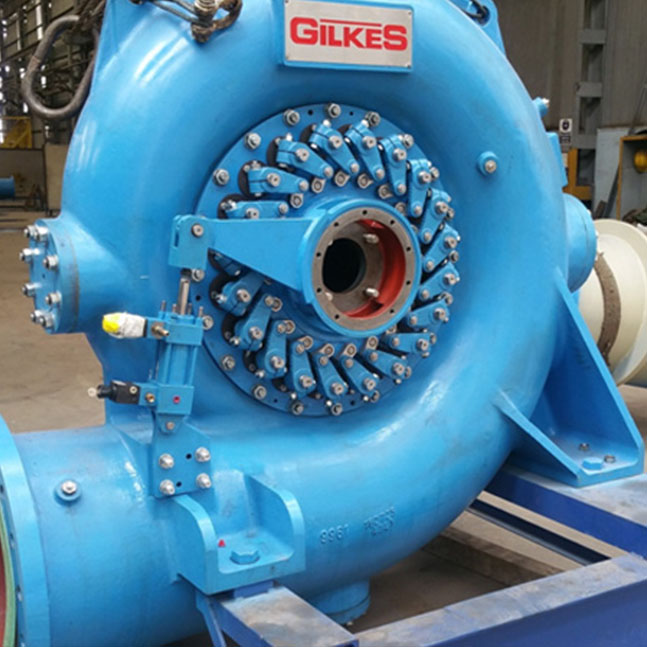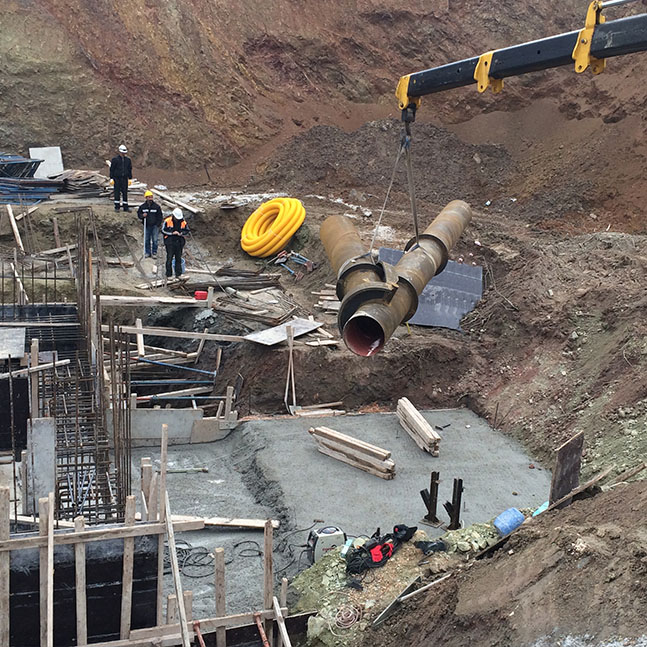 DO NOT HESITATE TO CONTACT US
For better future and business,
Let's start now